Plastic Cards
Expert plastic manufacturing and printing services for a variety of purposes, including loyalty cards, gift cards, hotel key cards, ID cards, phone cards, web access cards and more!
Our suite of services includes:
Plastic Card manufacturing
Full-color Offset Printing
Magnetic Encoding
Bar coding
High-speed Ink jetting
Over-wrapping
UV coating
Pin coding
Serialization
Scratch off labels
CD Business Card Manufacturing
Kinwood Multimedia is a full-service card supplier, offering everything from graphics preparation to the delivery of the final product and specialty services like fulfillment.
img/plastic-card-gift.jpg" width="245" height="159" alt="Plastic Gift Card" class="imgRight" />
Gift Cards
There's virtually no better or more appreciated gift than one the recipient gets to choose themselves! Gift cards lead their recipient to your store, to browse and get to know your offerings, and pick their most preferred selection - cash free. They also introduce you to new customers and let existing customers introduce you to their friends!
A great way to build brand awareness, gift cards reminds your customers of you every time they open their wallet! Attractive, unique, and distinctively 'you', gift cards are perfect for any business - from retailers, restaurants and florists, to salons, spas, corporate and more. Gift cards can be used with or without a computerized P.O.S. system and can be adapted and customized to your already existing computerized system.
Plastic Business Cards
Plastic Business Cards have a higher perceived value! They look and feel like credit cards, so your customers will perceive your plastic business cards to have a higher value - and your customer is less likely to discard a plastic business card. Plastic business cards provide a high impact for a relatively small investment. As a reflection of your business, your business card transmits your image. By giving out a plastic business card, you are giving a card that is durable, retains its beauty, will not get easily wrinkled, and will help you stand out!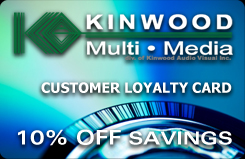 Loyalty Cards
Everybody likes to be rewarded! Take your customers to a whole new level by offering them special privileges, discounts and incentives. Attract new customers and reward existing customers as you build brand awareness.
Show your customers how much you value them each time they purchase your product or service. Whether you offer a free weekend getaway, an upgrade to their hotel room or a free dinner on you, loyalty cards reward them with the VIP treatment all the way.