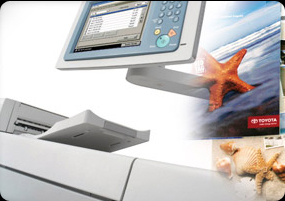 Digital Printing
Need a professional, retail-ready product, but don't have space to house inventory? Combine our short-run replication with digital printing, problem solved!
No Rush Fees
Our digital printing and bindery services mean you get fast results and competitive pricing on short-run and highly competitive pricing on short-run and highly customizable printing products. In addition, you can benefit from potential multi-line discounts if you have multiple digital print projects ready to go at the same time.
No Minimum Order Quantity
At Kinwood Multimedia you are working with experts in producing retail-ready products for all of your CD & DVD projects, at any quantity. Combine our short run CD & DVD services with our digital printing and you have the power to create a professional fully printed and packaged product at any quantity.
Fast Turn, Short Run
The Digital Printing Advantage: Fast turn, short run.
Utilize our short-run replication of CD & DVD to create fully packaged, retail ready products in small quantities that compete openly in price with large-scale orders.
Variable Data Printing
Unleash the power of variable data printing to customize your products to a specific recipient (text, images and other content can be changed depending on the individual receiver).
Package your CD or DVD with variable data printing on a cardboard disc sleeve and you can create highly customizable disc products. Print event tickets with variable seating assignments and ticket codes. Discount Coupons with unique serial codes are a breeze.
Promotional Materials
More than just a partner to produce your CD & DVD projects, we can assist with all other print requirements, at any volume. We can create your promotional materials, concert tickets and other print collateral to go along with your event, CD release party or trade conferences.